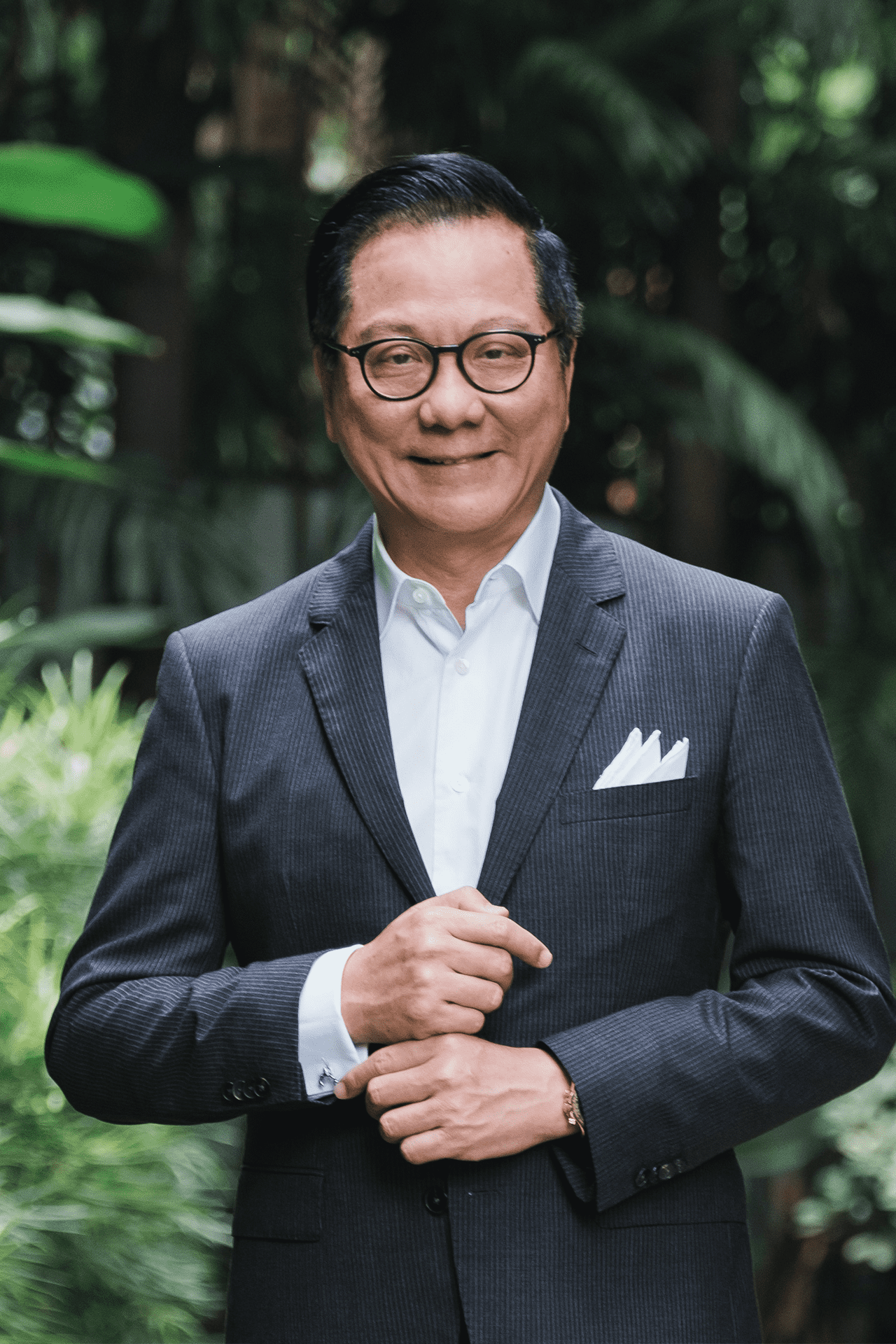 Dr. Andrew L. Tan is the chairman of the Alliance Global Group, Inc., which consolidates his business interests in various industries: real estate through Megaworld Corp.; distilled spirits manufacturing through Emperador, Inc.; quick service restaurant through Golden Arches Development Corp., or McDonald's Philippines, a strategic partnership between Alliance Global and the George Yang Group; integrated tourism through Travellers International Hotel Group, Inc.; and infrastructure development through Infracorp Development, Inc.  The entire Alliance Global group has around 40,000 employees.
Real estate
Megaworld is the Philippines' leading and largest developer of residential condominiums, business process outsourcing offices and pioneering large-scale live-work-play townships.
Aside from being the first in the country to conceptualize and introduce the "township," the company further introduced the concept of an "integrated lifestyle community" or ILC, which focuses on residential and leisure components, with nature as an extended amenity.
To date, the company has 28 townships and ILCs in 33 cities, spanning over 4,800 hectares.  The company has also built 725 residential developments, 72 office towers, 24 lifestyle malls and commercial centers, and 15 hotels in these properties.
Distilled spirits manufacturing
Emperador has transformed from a purely domestic company to a global one.  With Tan at the forefront, Emperador started strategically purchasing vineyard lands and assets in Scotland and Spain in 2014 and 2016.  In 2014, the company acquired Whyte and Mackay Ltd., the world's fifth largest Scotch whisky company.  In 2016, Emperador acquired Fundador Pedro Domecq, Spain's largest and oldest brandy.  Through its investments, Emperador now owns almost 1,500 hectares of vineyard land in Spain, with around one million square meters of cellar and bottling facilities, as well as four distilleries. 
With the combined global reach of Whyte and Mackay and Fundador, Emperador has access to more than 100 countries across six continents.
Emperador also concluded in 2016 the purchase of Presidente, Mexico's No. 1 brandy, and several Mexican brands which are all under the Domecq brandies and wines.  The acquisition gave Emperador access to the brandy market in Latin America, particularly Mexico, where the Domecq brandies take up more than half of the entire brandy market.
Emperador Inc., listed on the main board of the Singapore Exchange in 2022, making it the first Philippine Stock Exchange-primary listed company to conduct a secondary listing on SGX.
Quick service restaurant
Alliance Global has a 49 percent stake in Golden Arches Development Corporation, the master franchise holder of McDonald's in the Philippines, considered the second largest quick service restaurant in the country.  
McDonald's Philippines, a strategic partnership between Alliance Global and the George Yang Group, now has some 655 restaurants nationwide.
McDonald's does not only offer accessible dining options to customers.  It also makes employment and training opportunities available to young Filipinos. To date, McDonald's Philippines has nearly 60,000 employees all over the country.
Integrated tourism 
Travellers International entered integrated tourism development in 2008.  It partnered with Malaysia's Genting Group, a leading multinational leisure, entertainment and hospitality company.  The partnership brought about Resorts World Manila, the Philippines' first integrated tourism estate, in Pasay City.  
Resorts World, recently rebranded as Newport World Resorts, is a one-stop, non-stop leisure destination offering world-class gaming, shopping, dining and entertainment.  It has the advantage of a strategic location across from Terminal 3 of the Ninoy Aquino International Airport.
Westside City Resorts World, a new integrated tourism estate, is slated to rise at the Entertainment City project of the Philippine Amusement and Gaming Corporation in Parañaque City.  It is projected to have at least 1,500 hotel rooms from Tan's in-house brands and various international brands.
Infrastructure development
In 2017, Infracorp submitted an unsolicited proposal to the Philippine government to build the Skytrain, a 2-kilometer monorail that will link the area of the Philippines' Fort Bonifacio to the country's existing Manila Metro Rail Transit System, seen to benefit around 60,000 to 100,000 passengers daily.  Under the proposal, the Skytrain, utilizing automated cable-propelled monorail technology, as well as its train stations, will be built at no cost to the government.
Infacorp is also looking into other potential infrastructure projects, anchored in particular on transport solutions, in several business districts around Metro Manila and in key growth areas around the country.
Educational Background
BS Business Administration, magna cum laude, University of the East
Honorary Degree
Doctor of Humanities, University of the East